Who we are
We are Intelbras. A company with more than 40 years of expertise in facilitating your life and offering best and more complete solutions in safety, networks, communication and energy.
From Brazil to the world
Intelbras shares to the world products full of technology and quality.
A company investing from the beginning to end
In every step, Intelbras thinks about you. For this, we always want to offer the best. Because of this, we search to invest in our team from end to end: from research and development to post-sales.
Certifications that worth a lot
Intelbras has certifications as ISO 14001 on main unit, assuring operating control on environmental aspects and impacts, and ISO 9001, also on main unit, in parque fabril II in Manaus and MG Branch  (certified by BVC).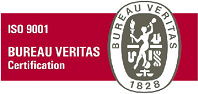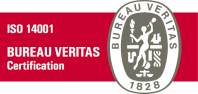 Awards and acknowledgment
Felicity of who is among of the best companies for working.
With more than 3 thousand collaborators, Intelbras is among the best companies for working in Brazil". It is only a reflex of motivation and engagement of our team for offering the best for our customers and partners, reinforcing company essence, which is to be always close to you.
* Researches of magazines Exame, Você S/A and Época